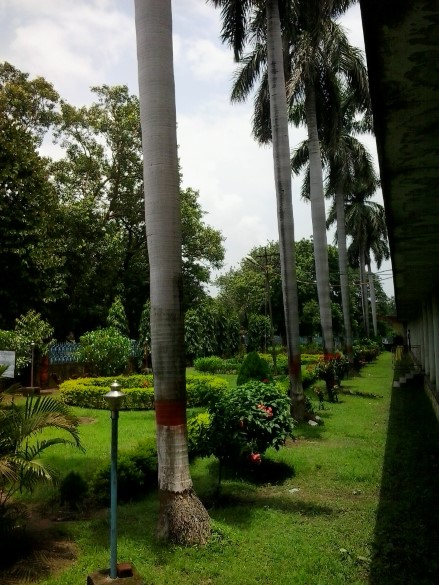 Distinguished Alumni in North America
Approved by the Board of Directors of BITSAA of North America. Listed in the order of seniority.
Communicated by Neil Pundit, President, pundit@ieee.org
Process and Criteria for elevation to Distinguished Alum are described following the listing.
Prof Dr M K Jain, BIT faculty. Emeritus Professor, celebrated Math Teacher and Association supporter.
Prof Dr Yogendra Chadda (1957 ME). President Emeritus of the Association, donor of multiple memorial scholarships, academic researcher, UNESCO scholar, Fulbright Professor.
Prof Dr Jagannath Giri (1957 ME). Researcher in aerospace engineering, author of autobiography depicting struggles of an immigrant.
Dr Ravi N. Kapoor (1958 ME) for multiple engineering innovations in railway sys­tems and electric smelting arc furnaces in India and abroad, deep involvement in pho­tography, sports, singing and service to charities.
Bijoy Chatterjee (1959 EE). Pioneer in development of computing machines and algorithms, Life Fellow IIT Kharagpur, founder of Computer Society of India.
Prof Dr Onkar P Sharma (1959 EE). BIT faculty, Fulbright scholar, academic researcher and research administrator.
Ishwar Lal (1959 PE). Service to the Association and alumni in Canada, initiator of scholarship programs, investment advisor and manager.
Prof Dr Jagdish Prasad (1959 ME) for teaching at BIT, and at MIT Cambridge, and for his professional services in a major US HVAC consulting company as VP of engineering.
Dr Uday K Sinha (1960 MET). Founder of the Association, researcher in superconducting, pioneer of Alumni scholarships.
Dr Chandrika Prasad (1960 ME). Primary Examiner & Evaluator of Patents in the US, and recipient of many awards.
Dr Lakshman P Sinha (1960 EE). Retired research and development professional with significant contributions in large scale systems optimization, and in systems modeling and analysis of network and business problems.
Mohammed B Zaman (1960 ME). For being the class topper of 1960 ME, a founding member of BITS AA of NA Houston Chapter, expert in E&C of oil/gas facilities, and involvement in community organizations.
Prem Gupta (1960 ME). University Gold Medaliat 1960 Mechanical faculty, BIT Sindri teacher, Tool design specialist in India/abroad, Active Core member West Coast Alumni chapter.
Shrawan K Singh (1961 ME). Retired VP of Xerox Corp, a worldwide pioneering institution in document processing and computing.
Dr Neil Dwivedi Pundit (1961 TC) (aka Narendra Prasad Dwivedi). Retired, Pioneer in guidance and control of space vehicles, recipient of 1st Moon and Mars Landing Awards, R&D Executive in AI and Supercomputing.
Prof Dr Raj Dubey (1961 CE). Emeritus Professor, prolific researcher in structures, Yoga teacher, and a founding member of the Association.
Ram Ratan P Sinha (1961 EE). For being a teacher, holder of multiple patents, and technical publications, designer of distribution transformer to withstand short-circuit, amorphous cored transformer and core/coil optimization.
Vijay K Kapoor (1961 TC). Technologist, then founder and teacher of a Vedanta School in Silicon Valley, an early disciple of Swami Dayananda Saraswati.
Dr S. Rao Ponamgi (1961 TC)( aka P S Rao). Retired researcher in electromagnetic interference in space vehicles; researcher in communication equipment and services.
Dr Ram Nandan P Singh (1961 EE). Researcher in control and optimization of systems (including distributed -parameter systems at MIT Cambridge); positive target identification (US Navy); and US Primary Patent Examiner and Issuer.
Dr Vishwanath P Sinha (1961 EE). Researcher in management of electric power systems.
Ram Bharos Singh (1961 MET) for his major contribution to US and Indian steel industry, and for being a founding member of and service to the Association.
Kamal Nath Jha (1961 EE). For being a teacher, patent holder, developed an arc fault detection system and a high DC circuit interrupter and recipient of Westinghouse Innovation award. Active member of BITS AA of NA Chapter.
Ranjit Sinha (1962 CHE). Researcher and consultant in environmental engineering, service to the Association as President, Initiator of Environmental  Engineering program at Sindri.
Prof Dr Prahlad Pant (1962 CE). Professor Emeritus, Researcher in intelligent transportation systems, entrepreneur, and founder of PDP Associates.
Bidhu Shekhar Jha (1962 ME). Thrice re-elected, the first Bihar- (Jharkhand-) born MLA in Canada, his glories include: film-producer, poet-writer,  and installing/unveiling statues of Gandhi and Vivekananda in Winnipeg city ( Manitoba's capital).
Satya Swaroop Taneja (1962 CE). Entrepreneur, founder of Nanak Foods with worldwide distribution, quality control systems innovator in food processing systems.
Bodh Kunwar (1963 EE) for his entrepreneurship, service in the Indian Army, his charitable efforts, and service to the Association.
Shri Shree N. Sharma (1963 CHE) for professional services in copper mining industry, management sciences and financial investments, and philanthropic work.
Prabhat Kumar Sinha (1963 CHE) for being a worldwide specialist in water treatment and management, ex-faculty at BIT Sindri, and for his technical publications and service to the Association.
Dr Anil K Singh (1964 MET). Worldwide Specialist in management of corrosion in petroleum equipments and piping, and service to the Association.
Prof  Dr Basant K. Jayaswal (1964 CHE) for being a long-time Head of the Chemical Engineering at BIT, technical publications, and design and development of a bio-fertilizer pilot plant at Sindri Campus.
Prof Dr Ramesh Chandra (1964 MET) for obtaining 2 PhD degrees, being recipient of 2014 Professor of the Year in Finance award at the University of Windsor, Canada,  and for his service to the Association.
Dr. Jay P.  Narain (1964 ME) for his contributions to aerospace engineering, being a painter and poet (of over 200 poems on love, nature and spiritual topics), and for service to charities.
Braj K. Singh (1964 ME) for his patent, technical papers, book-coauthor-ship on Engineering Thermodynamics, and contributions to safety and health issues in US Department of Energy and the US NRC.
Prof Dr. Indu S. Das (1964 ME) for being faculty at BIT Mesra and Pennsylvania State University, and for his academic research and technical publications.
Prof Dr. Krishna P. Sinha (1964 CE) for being a faculty at Bihar College of Engineering and University of Minnesota, and founding a successful company in UT in geothermal, mining and municipal solid-waste landfills-management.
Bal C. Trivedi (1965 ME). Researcher in management of electric power systems.
Dr. Mahesh C. Jha (1965 MET) for technical contributions including 60 publications and 11 patents while with private companies and DOE, and for community service.
Nilendu Srivastava (1966 ME). Entrepreneur, holder of many patents, founder of a Robotics co., a Past President of the Association.
Dr Raman Daga (1966 MET).  Entrepreneur, systems researcher, and founder of Metadyne Co, USA.
Dr Krishna Pal Singh (1967 ME). Researcher and entrepreneur in ultra-safe nuclear power systems, founder of Holtec International, philanthropist, and a Trustee of UPenn.
Prof Ravi Sahay (1967 EE). Educator, consultant, innovator (holder of many patents) and author/speaker on healthcare.
Sudhin Mishra (1967 EC). For being entrepreneur, founder and CEO of Logic++ Inc., and CoParallels Inc. for developing Real–Time embedded systems for office automation and Precision Farming.
Ramesh Yadava (1971 EE). Entrepreneur in magnetic storage systems, founder of corporations, a Regional VP and west coast leader in service to the Association.
Alakh Singh (1976 CE) for being an Entrepreneur and owner of a successful civil and structural company, a founding member of Los Angeles Chapter, and for his services to the Association.
Rajesh Chandra Jha (1977 CE) for his professional services to California freeway system, and for being a founding member of Los Angeles Chapter and for his services to the Association.
Dr. Uma Shanker Jha (1977 E&C). Globally recognized expert in terrestrial and satellite communication, holder of 20 patents, numerous technical publications and a book author. Founding member of BITS AA of NA Los Angeles Chapter.
Shyam Chaudhary (1981 EE). For being entrepreneur in diversified fields such as IT start-ups, restaurant and automotive, and cofounding the West Coast Alumni chapter and services to the Association.
Shailendra K. Suman (1985 ME) for Innovations such as Gas Watch and SmartCharge LED light bulb; and being Winner of 2014 North Carolina Governor Patrick McCrory International Entrepreneur Award.
Divyanshu Raj (1991 MET) for her contributions to finance industry and quality beyond six-sigma black belt, and for her services to numerous charitable causes and the Association.
Arunima Thakur (1991 EC) for her pioneering work in manufacturing including standards, architecture, quality, controls, and integration of lean techniques to digital manufacturing, and her service to the Association.
Meher Afroz (1992 CS) for being Chief of Staff for Microsoft, for excellence in general management, product innovation, quality expertise beyond Six-sigma black belt, and her service to charitable causes.
Anand K. Mishra (1993 ME) for being Technology Leader in high risk complex global projects and programs,  and a  founding member of Los Angeles Chapter and for his service to the Association.
Prof Dr Sandeep Kumar (1994 CHE) for being recipient of National Science Foundation's CAREER award, for  academic excellence, and for service to charitable causes.
Prof Dr Subodha Kumar (1994 ME) for being an endowed Professor (Carol and G. David Van Houten, Jr.'71) at Texas A&M University and for research and publications in Information and Operations Management.
Shabab Shams (1994 EC) for community services for seniors and adults in Sacramento County, California, and cofounding West Coast Alumni chapter, and services to the Association.
Ashutosh Dutt (1989 Production), Toronto, Canada
Anupama Srivastava (1995 Electrical), Bay Area
Sashi Bubna (1965 Mechanical), Bay Area
Dr. Sadhana Prasad (Partner), Daughter Dr. T. Prasad, Canada
Rajesh Ranjan(1996 Mechanical), Canada
If you need, the Name, Address, Phone number, Email address  of any one or all of them, please contact us using our contact us form.
DISTINGUISHED ALUM: Process & Criteria
Elevation to Distinguished Alum status is through a nomination process, evaluation and recommendation, and final approval by the Board of Directors of the Association.
Any member may nominate. Endorsement by a Distinguished Member or by a past President is highly desirable but not necessary. The nomination must be addressed to the Chair of the ADVBD or the President. Evaluation is done by the Advisory Board which sums up its recommendation to the BOD which makes the final decision. Chair of the ADVBD works with the Nominator to seek additional information as needed, and conveys the BOD decision to the Nominator. For approved nominees the Chair of the ADVBD seeks a citation of 25 words or less from the nominator and/or the nominee. The criteria include: accomplishments beyond normal performance of duty in academic or professional fields; and service or contributions to charitable causes including the Association, and the Alma Mater. The Distinguished Alum is honored by a  certificate, and listed on the website.
Note: The Chair of the ADVBD may be contacted for a fuller description of the process and the criteria.